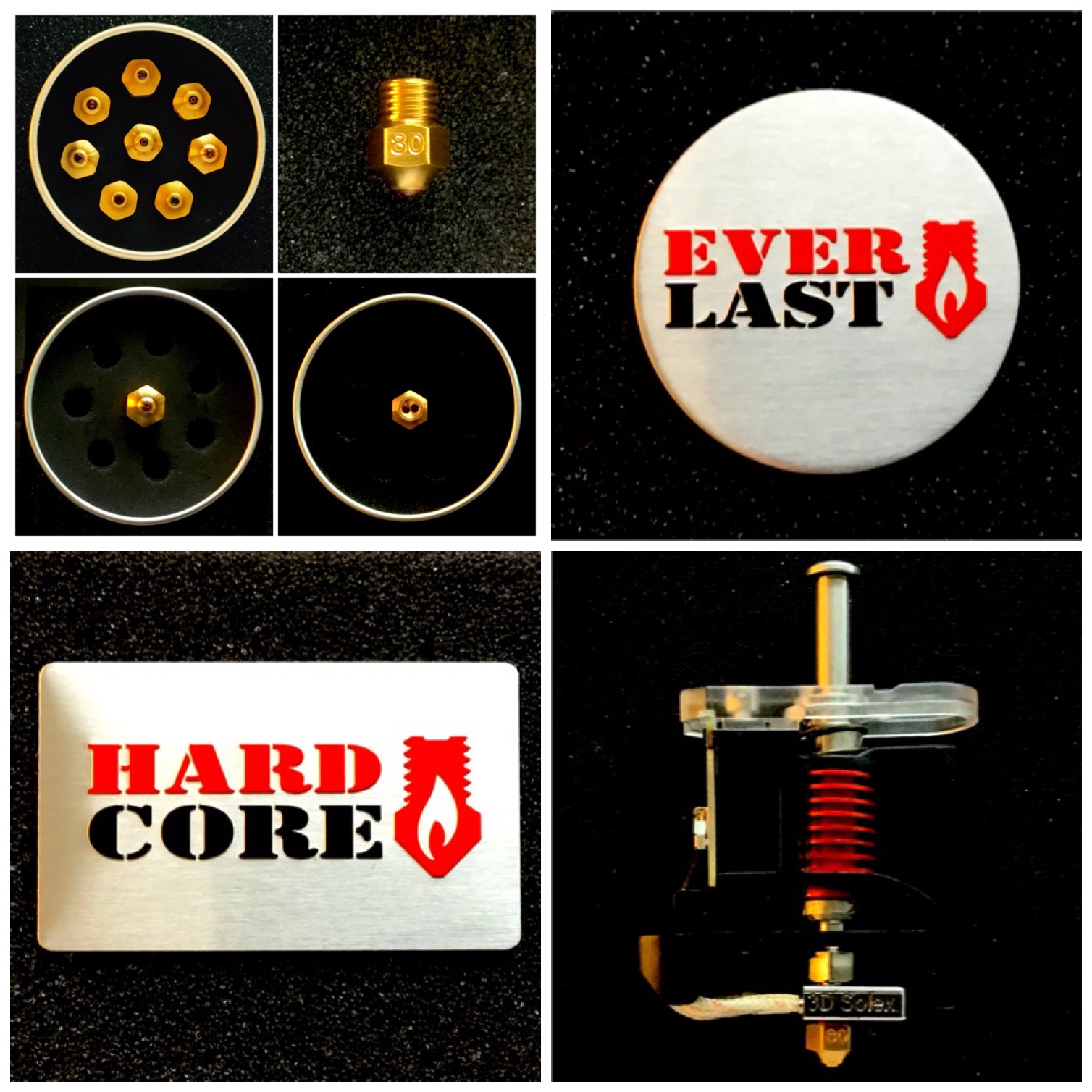 DDG Extruder for Ultimaker2 that feeds filament without grinding and with a very firm grip of the filament that will allow for faster printing without under-extrusion problems. Fantastic new product, signed Martin Bond.
PRINT ALMOST ANY MATERIAL!
Print core for UM S5 and UM3 with REPLACEABLE NOZZLES!
Kit ships with 2 x Sapphire 0.60mm nozzles.
Many other sizes available!
12 Month Guarantee on electronics, heater, temp sensor.
(Nozzles are consumables, but can now be changed easily and inexpensively!)
Pictures are from Hardcore 7 kit.
UPDATE: This product is delayed until mid-August
Actual photo upcoming.. Shortly in stock, send us an email if you need to pre-order this limited quantity upgrade.
1 pcs Hard Core EHT  replacement of  minimum  6 original Print Cores: – Nozzles: 0.15mm – 0.80mm (6 nozzles included, 0.15 is optional extra). For 2.85mm filament. 375C maximum temperature.